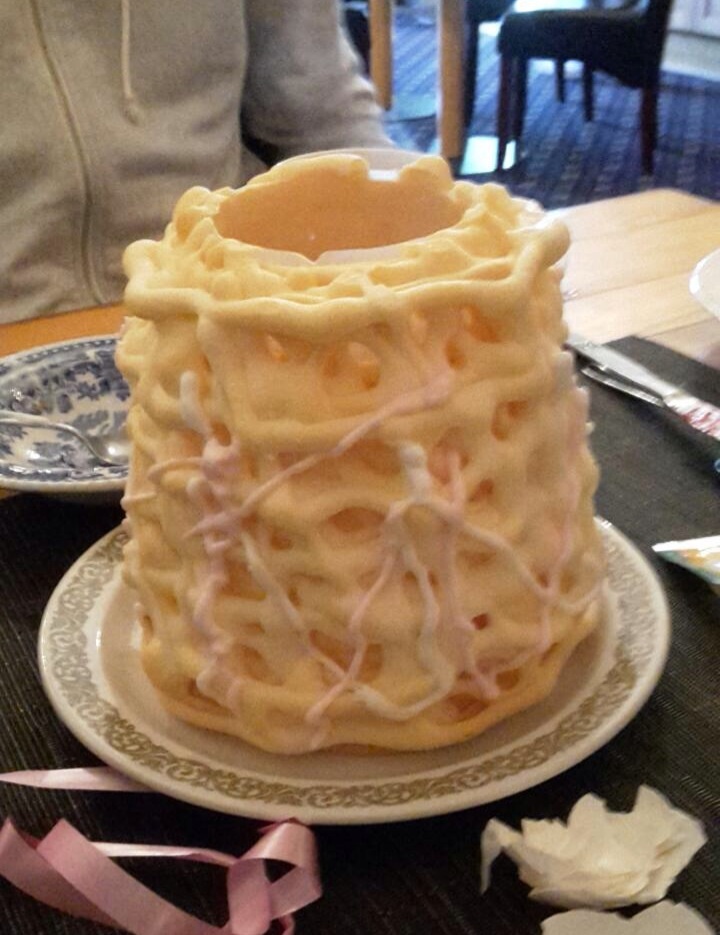 This is a Spettekaka, which i have chosen to translate as a spearcake. They make it in the southern region of Sweden with eggs, sugar and apparently some kind of spear on which the cake spins. Quite alright to be honest.
The history behind it is that my sister and her boyfriend showed up yesterday and to celebrate we ordered the spearcake for breakfast. The russian couchsurfer Dariya also showed up and we had a nice evening last night.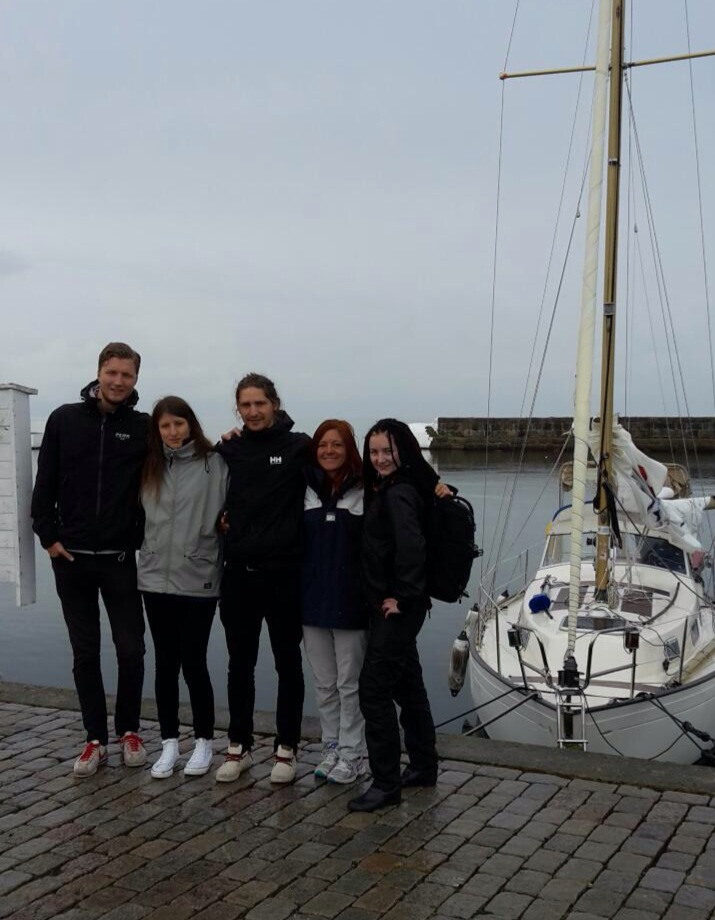 Today we got back to sailing after a couple of days on land. The winds were okay again and we made it to Ystad.