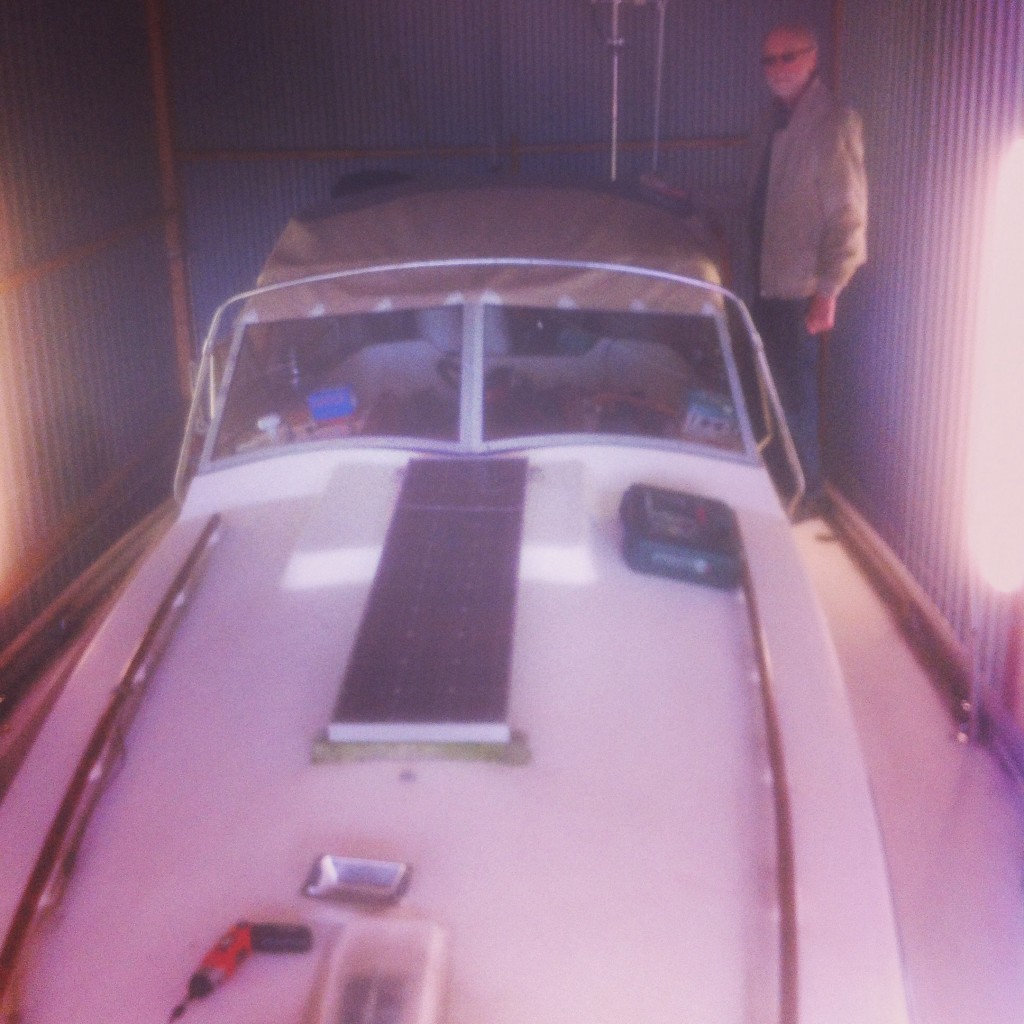 I wrote a bit about this in Swedish, but I will not translate it all.
As the picture shows I've paid a visit to a solo sailor with the same kind of boat as mine. He sailed round the world for nine years or so, and I spoke to him the first time a couple of months ago.
I drove down to him and his boat and picked up his old satellite phone, together with a bimini top and an old life raft. The raft needs service, but hopefully it's all good. If it is, it will save me some money for sure.
Today it's time to put Sofia in the water. Keep your fingers crossed!